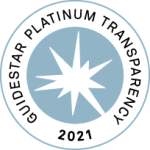 Thank you so much for your interest in giving to Friends In Deed, a registered 501(c)(3) nonprofit organization (Tax ID 95-1644608). Whether big or small, your gift is appreciated and transformed into life-changing programming for our neighbors in the Pasadena community. Through our online donation form, you can make a one-time donation, or you can become a long-term monthly recurring donor. This will help us plan for our future with confidence!
If you wish to make a cash or check donation, you can mail to PO Box 41125, Pasadena, CA 91114-8125 or drop off at our 444 E. Washington Blvd., Pasadena CA 91104 location during normal business hours. Please make checks payable to "Friends In Deed". If you have any questions, please call 626.797.2402.
We accept grants from Donor Advised Funds, stock contributions, or sharing other non-direct monetary donations.
For more information, please contact our Director of Development, Merria Velasco, via email at merriav@friendsindeedpas.org.
We also accept food donations. Donations can be dropped off at Friends In Deed Friday and Saturday, from 9:00 am to 3:00 pm. Please call 626.797.6072 if you have any questions. When you bring your donations, a staff member or volunteer will be happy to help you unload your car.
Please make sure that foods are not expired or past their "Best By" dates and are unopened.
Foods we consider our "Gold" items are the most needed  have the ability to store and keep those items. Please visit our Food Pantry page for a list of foods we need most.
We also accept toiletries (shampoo & conditioner, soap, toothbrushes & toothpaste, deodorant, feminine products, shaving razors, etc.), pet food (dog & cat), and diapers & infant formula.
We DO NOT accept furniture or used toys.
For questions regarding  donations to The Women's Room, please contact Jane Armbruster, The Women's Room Program Associate, at twrassociate@friendsindeedpas.org.