We All Deserve... A Warm Dry Bed.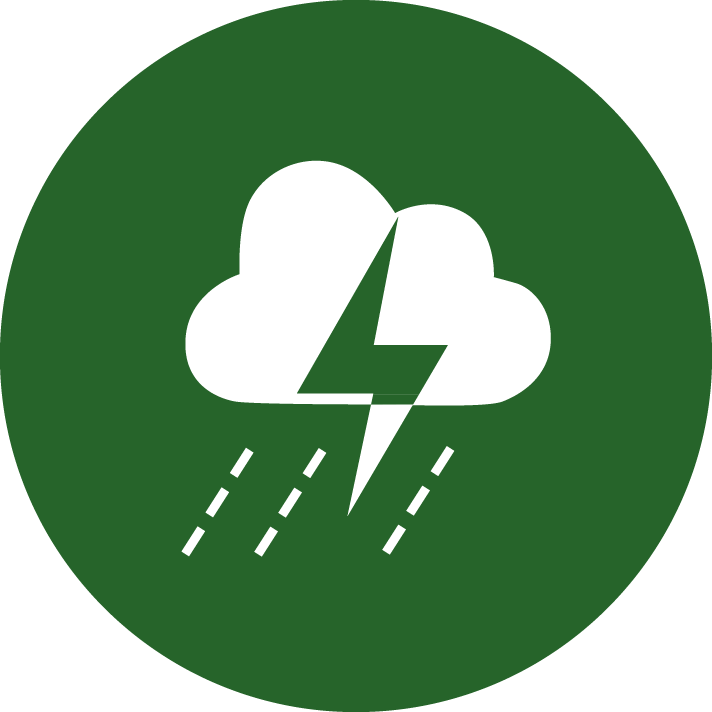 The Bad Weather Shelter (BWS) is a Friends In Deed program that provides shelter in Pasadena for individuals experiencing homelessness during the winter season. For the last several years, the Bad Weather Shelter has been weather activated through:
Forecast of 40 degrees or below;
at least 40% chance of rain; and/or
anticipated winds of 40 mph or higher.
The Bad Weather Shelter generally runs from the beginning of December through the beginning of March.
In the 2019-2019 season, the BWS opened January 4 and ran through March 4. We were open a total of 34 nights and served 2,223 people (1,648 men and 575 women) during that period. Counting each person only once for that period, we provided shelter to 295 unique individuals (209 men and 86 women).
Information for the Los Angeles Homeless Services Authority (LAHSA) Winter Shelter can be found on the LAHSA Winter Shelter Program page. Their telephone hotline number is 1.800.548.6047. Click HERE for a list of shelter locations and transportation schedules (PDF version HERE).
The East San Gabriel Valley Coalition for the Homeless also has regular programs available; check their website for more details.
Due to the ongoing COVID-19 pandemic, the Bad Weather Shelter has transformed into a Bad Weather Supplies Distribution night on Thursday and Sunday evenings at Pasadena Presbyterian Church. More details to come for the 2021-2022 BWS season.
Azusa Pacific University Nursing students will be present to provide basic medical checkups and referrals.
To find out if the shelter is open during the active bad weather season,
call the Hotline, 1.888.915.8111. For all other questions, call 626.797.2402.
For over 30 years, the Bad Weather Shelter has been located in the gymnasium of the Pasadena Covenant Church, at 539 N. Lake Avenue, Pasadena, CA 91101, next door to Fire Department Station 33, and just north of the Gold line.
The Bad Weather Shelter is a high tolerance shelter. At 8:00 pm, individual guests are admitted, registered, provided with a cot, sheet and blanket, and then given a hot meal, prepared in the Pasadena Covenant Church kitchen. Guests leave the shelter by 7:00 am each morning. There is no discrimination due to race, sexual orientation, gender, ancestry, national origin, legal status, or disabilities.
The shelter is staffed by professionals who are experienced working with the homeless, mentally ill, and drug addicted populations.  Several work as professionals at Union Station, Lake Avenue Foundation, and Passageways. A nurse from Passageways/Pacific Clinics provides flu shots, health evaluations, and palliative care. Special programs include Twelve Step Programs, Foot Washing, and periodic entertainment by the volunteer groups.
Volunteering for the Bad Weather Shelter
If you would like to volunteer to help with the Bad Weather Shelter, please email Lindsey Reed, at bws2@friendsindeedpas.org. We are also looking for people, or groups, that can volunteer on short notice. There is a mandatory Volunteer Training Meeting (date and time TBD). 
During the BWS season, if you have questions regarding BWS policies, procedures, or changes to your volunteer dates, please contact Al Hackett, Director of Bad Weather Shelter, at bws@friendsindeedpas.org.
We request that volunteer groups be comprised of NO MORE THAN 15 PEOPLE. Larger groups can interfere with the functioning of the shelter. Volunteers are asked NOT TO BRING ITEMS TO BE DONATED to the shelter. ALL MEALS MUST BE PREPARED IN THE PASADENA COVENANT CHURCH KITCHEN. NO EXCEPTIONS!
BWS Volunteer Application | BWS Volunteer Training Manual 2019-2020 | "Meals to Make" in BWS Kitchen | BWS Hotline 2019-20
The Bad Weather Shelter first opened in 1986 in response to the emergency needs of homeless persons in Pasadena. These were individuals who for a variety of reasons lacked adequate refuge during the cold and wet winter months. The shelter was located at the Salvation Army gymnasium until 1989 and then moved to its present location in the gymnasium of the Pasadena Covenant Church.
The first director of the shelter was Dr. Joe Colletti whose vision, care and energy made the shelter possible. In 1989 the shelter became an official program of Friends In Deed.
Rebecca Huang was instrumental in organizing support for the Bad Weather Shelter when the City of Pasadena was forced to reduce their funding following the economic downturn.