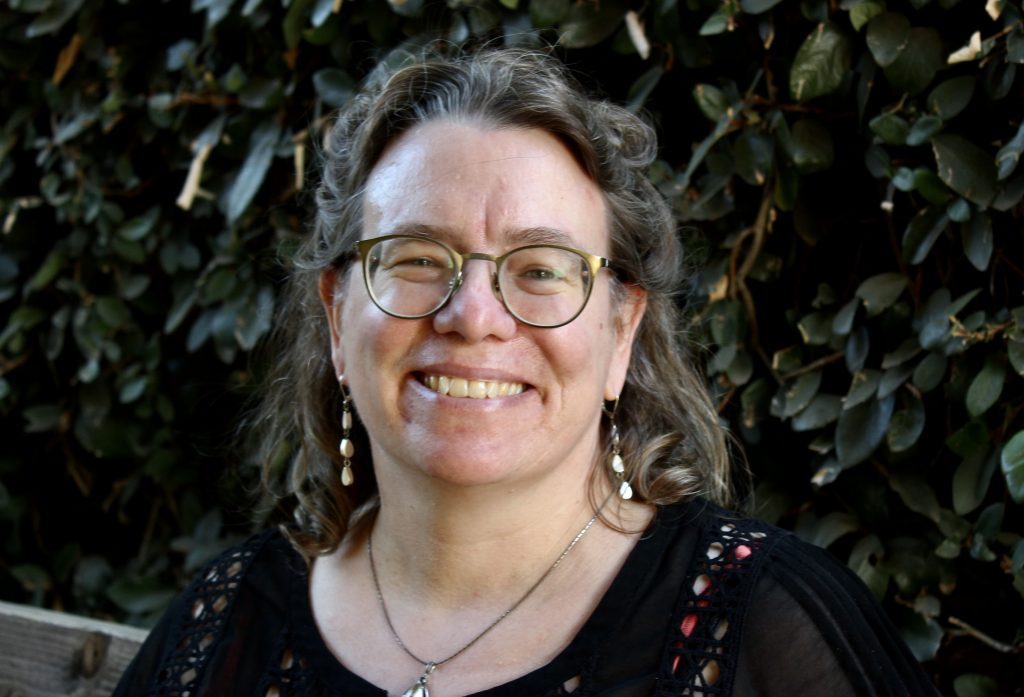 After a year volunteering in The Women's Room and in the office, Helen started working at Friends In Deed in 2018. She started as a temporary part-time office assistant but the role kept expanding until she found herself full-time Operations Manager!
Helen was born in the UK and moved to the US with her husband in 2003, and both their children were born in California. She has two degrees – one in electrical engineering and the other in theology – and her previous roles have included electrical engineer, priest in the Church of England, and proofreader and editor.
An avid reader, Helen also enjoys writing and has published several short stories and a novella. She also likes quilting, dressmaking, and knitting. With the exception of acupuncture, if it involves needles Helen is into it!