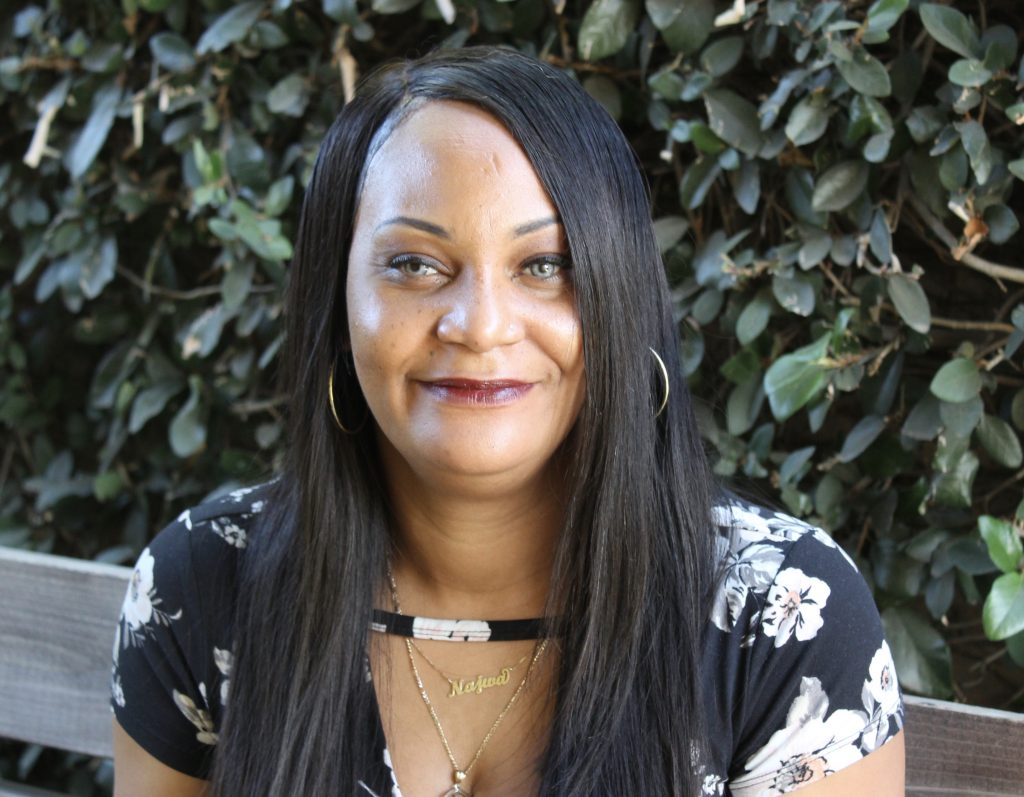 Housing Navigator and Outreach liaison
Najwa began working at Friends In Deed in June 2018, and she stresses that these have been the most rewarding years of her life. Previously she worked security at the Midnight Mission, and prior to that was an Outreach Specialist/Case Manager with Volunteers of America.
Najwa graduated from Los Angeles Trade Technical College in 2016. She is happily married to her husband, who also works with people experiencing homelessness. They share their home with their teenage granddaughter, and enjoy spending time together as a family.
Najwa's story is a special one, and she wants to share it out so that others who find themselves in despair might find hope:
Not too long ago, I was living on the streets of Downtown Los Angeles. I found myself living in abandoned buildings and in tents, anywhere I could lay my head. As a result of this, I suffered through being sexually and physically assaulted. It had gotten so bad until I didn't have the will to live anymore.
So on the morning of December 12, 2011 I found myself on a Metro train station platform, ready to jump in front of the next train coming my way. At this point, I was homeless, hopeless, and helpless. I looked up and spoke to God, "If you help me get out of this, I promise I will never go back." I didn't know what I was asking for, but knew I couldn't go on feeling the way I had been feeling. Fifteen minutes later, I received a phone call from a guy saying he had some drugs and was wanting to get a room together.
As strange as it seems, this was my message from God; because if I hadn't gotten that call, I truly believe I wouldn't be here today. That call is what got me off that train platform. That call got me walking to go meet up with him. And as I was in that room, I kept remembering what I had asked God about. I called a residential treatment program and asked if I could come in; they proceeded to do a phone screening right then and told me to come in the next day.
On December 13th, I entered a 6-month drug program. After graduating I moved into transitional housing, where I attended Narcotics Anonymous meetings. I stayed in transitional housing for 8 months, until I got my own SRO apartment in downtown. During this time, I started going to Cocaine Anonymous meetings where I found myself a sponsor and started working on the 12-step process.
I enrolled myself into Los Angeles Trade Technical College. While I was in school, I was the recipient of 6 Dean Awards and 2 President Honor Awards. In 2016 I graduated with a 4.0 GPA.
I share my story in hopes of giving others hope. I truly feel that if I can do it, so can you. Your past circumstances don't have to determine your future. 
https://friendsindeedpas.org/najwas-story-passing-hope-along/
https://podcasts.apple.com/us/podcast/2022-7-najwa-jones-from-being-on-the-streets-to/id1600358197?i=1000551449325