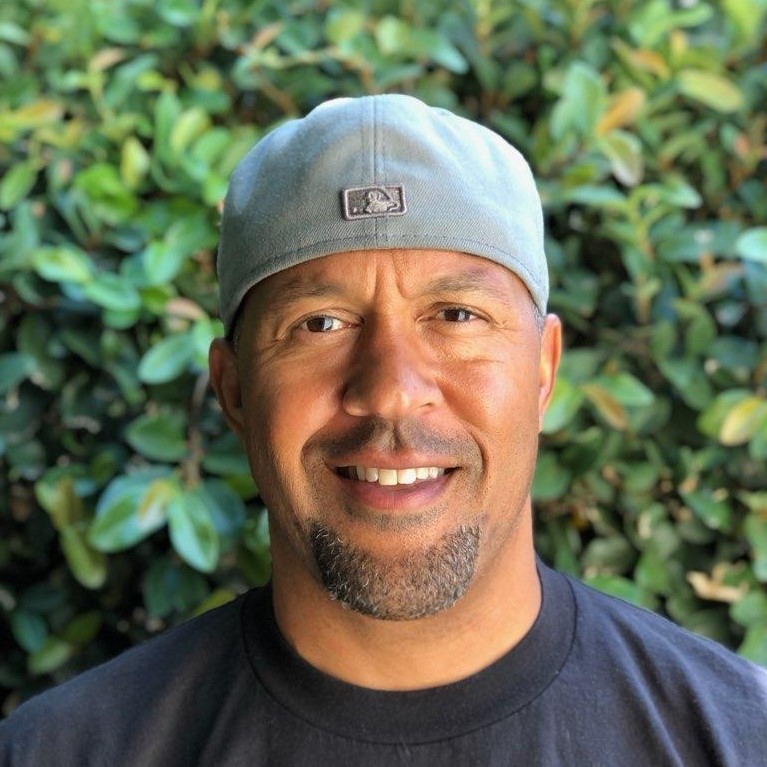 Rion was participating in the Homeless Count in Pasadena at the Salvation Army when he came across Friends In Deed. When he came to visit "FID House" (444 E. Washington Blvd.) he learned that we were looking for regular volunteers in the Food Pantry. Upon visiting, he felt it was a great place, with a very welcoming environment. Our staff and volunteers try to create an inspiring and motivating place to work. Rion instantly found it very rewarding to be serving the community.
Having a job in which you can actually make a difference is something he had always aspired to. He took a position as our new Food Pantry Program Associate in July 2022, which he felt was an opportunity to do something more grounded and meaningful. In September 2022 he took on the role of Food Pantry Manager.
Rion moved to Los Angeles after growing up in southwest New Jersey. He has worked in recording studios, television and movie production, and as a musician.