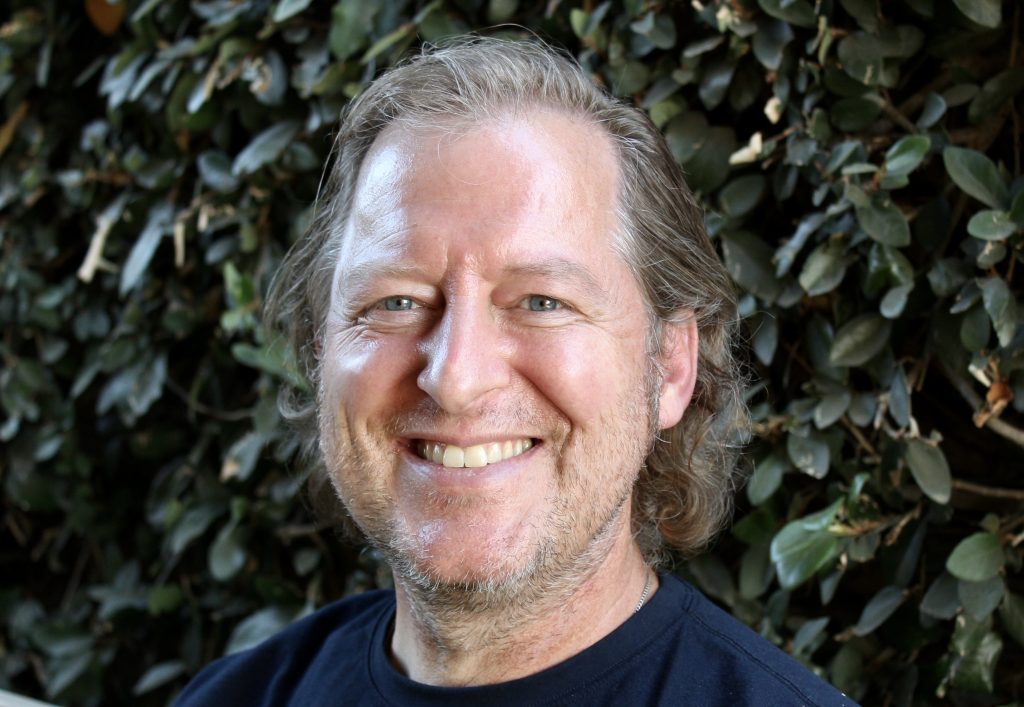 Director of The Food Pantry
Tim has been the Program Director for the Friends In Deed Food Pantry since January 2013. He started as a volunteer with Friends In Deed for the very simple reason that "hunger is stupid", and it is from that perspective that he directs the Food Pantry operations as they serve 380-400 households every week. Providing ample amounts of food, with as many healthy food options as possible, is critical to Tim's vision.
Tim came to Los Angeles with the goal of becoming an actor, and while he didn't have the successes that he craved, he did manage to be directed by an Academy Award winning director, act in independent films, appear in numerous stage plays, perform improv, work as an extra, and overeat paninis in a Dunkin' Donuts commercial.
When not working, Tim enjoys reading, listening to music, trying new restaurants & foods, and traveling with his wife, Adriana. Together their adventures abroad have been many, and they are always anticipating the next one. They live with their two cats – Moscow, a Russian Blue, and Mac, a 3-legged cat named after Spencer Tracy's character in "Bad Day at Black Rock".