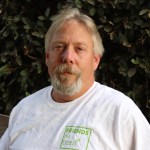 Senior Intensive Case Management Specialist
William is the Street Outreach & Housing team's Housing Navigator and Chronic Homelessness Specialist. Previously, he was also the Director of the Bad Weather Shelter from 2009 to 2020. He was first hired at FID in 2003 as the overnight supervisor at BWS, seasonally. From 2003 to 2017, William worked at Union Station Homeless Services in family services as a case manager. Prior to that, he worked at Grandview Foundation, a men's drugs and alcohol recovery home in Pasadena, as a peer counselor from 1999 to 2004.
William graduated from Glendale Community College in 2008 as a Certified Drug and Alcohol specialist, and studied counseling as well. When not in the office, he is an avid fisherman and spends much of his free time also camping, coin collecting, and antique dealing.