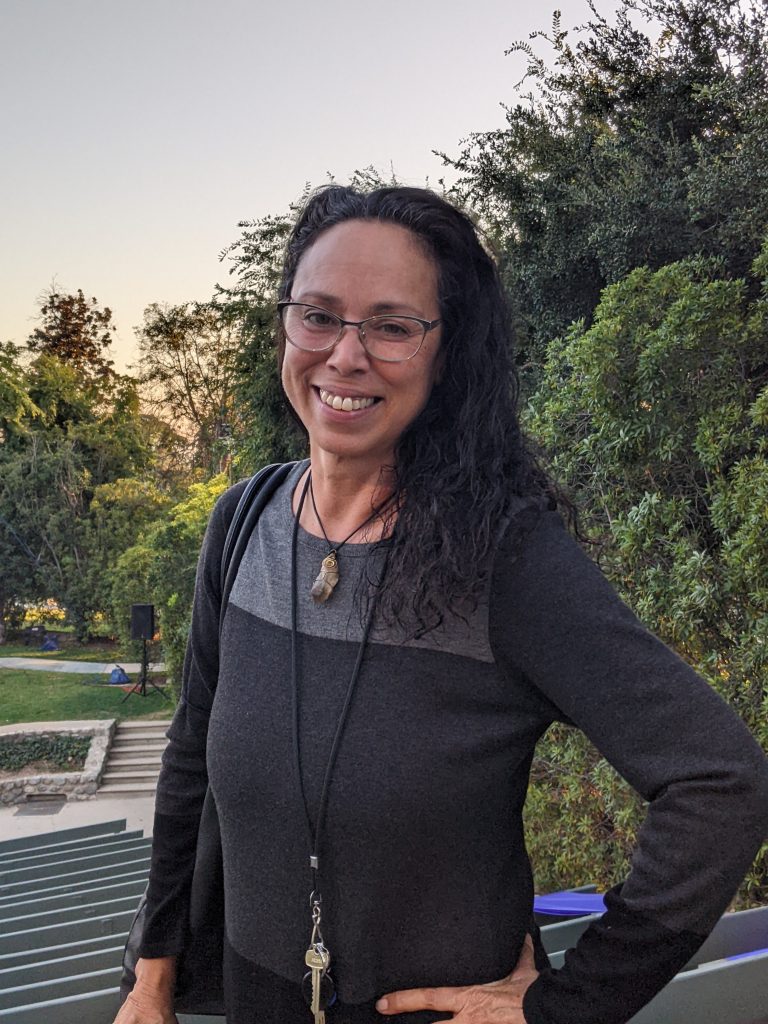 A whole slew of issues – including tinnitus, vertigo, anxiety, depression, substance use, and a series of harmful relationships – left Denise in a bad place. These, plus the skyrocketing cost of rent, made it impossible for her to find anywhere to live. She wasn't prepared to part with her dogs (Arwen and Rebel) to go into a shelter, and she didn't feel safe at shelters or drop-in centers anyway. She slept on the beach, or in her car, or wherever she felt safest. 
However, there came a point when Denise had not had an opportunity to shower for a long time. She started googling and Friends In Deed popped up. The thing that struck her most was that The Women's Room (TWR) is a women-only facility. Even so, Denise was suffering too much from the effects of trauma to do anything more than have a shower then take off again. She came fairly regularly for a while, then disappeared for a few months. 
When she reappeared, she discovered that Jane had noticed her absence. This had a profound effect on Denise – that someone had actually been concerned enough about her welfare to notice when she wasn't around. She started to engage a little more, and risked asking for help. 
Seeing a flier about motel vouchers, she asked about that, and was able to get some shelter during rainy weather. Then the TWR team connected her with Olivia, so the Street Outreach and Housing team could work on getting her into housing. Denise now considers The Women's Room, and Friends In Deed in general, to be her family. You would never know, now, how scared she was at the beginning. She is a fully engaged and much-valued member of The Women's Room community. 
Denise was one of the first people we managed to house in the new Salvation Army Hope Center in Pasadena. She appreciates no longer having to fight to get food or find somewhere to have a shower. She says it's amazing to be able to go home to bed, and not be woken up by someone trying to break into her car while she's sleeping in it.