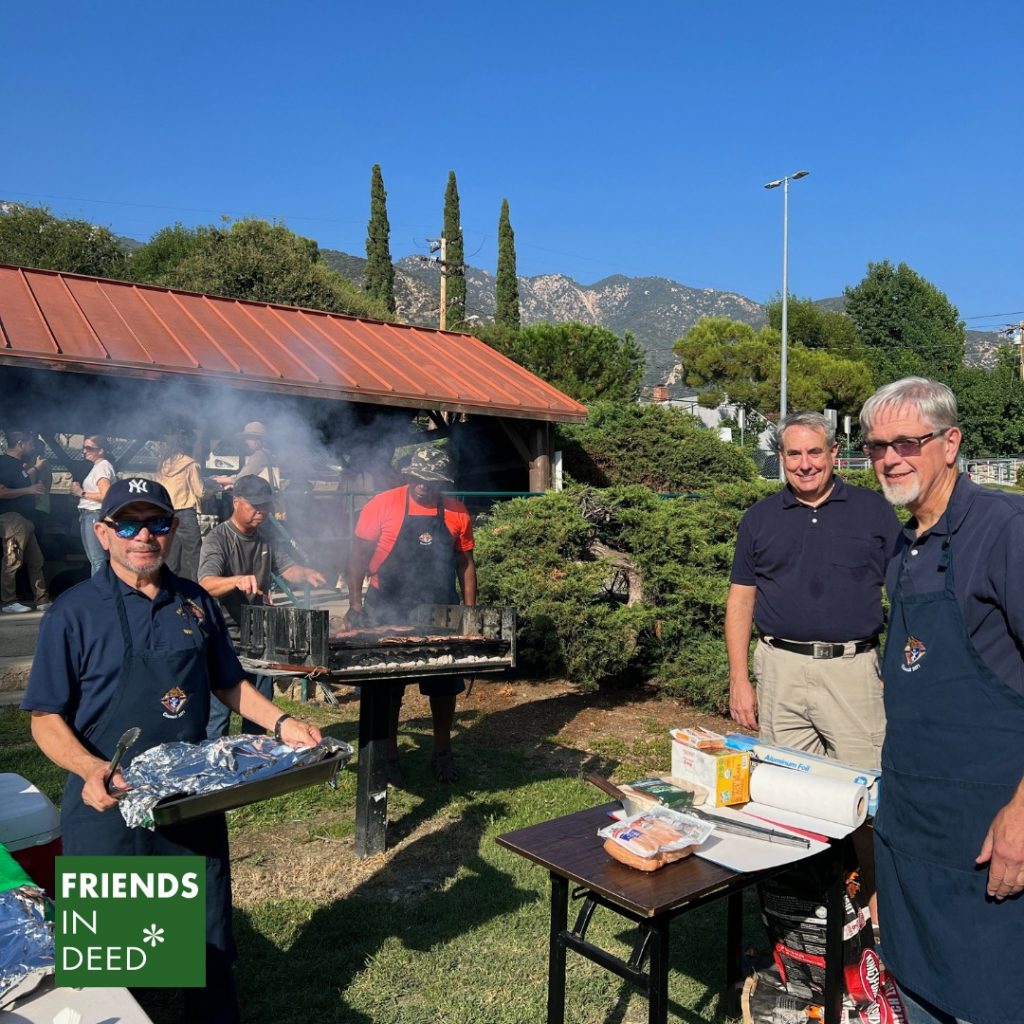 Ed's story with Friends In Deed begins with his membership at the Church of the Assumption of the Blessed Virgin Mary in Pasadena. He's one of our longest serving board members – 11 years and counting – and he first became aware of Friends In Deed when he saw other members of Assumption Church donating groceries to the Food Pantry. He says he "got the bug," and never looked back.
One of the things that Ed brings to Friends In Deed is acting as a liaison between his church and our organization. He is largely responsible for getting the Knights of Columbus (a philanthropic organization within the Roman Catholic Church) involved: among other things, they painted our Norma's Nook clothing distribution facility back when that was one of our programs, they donate coats for kids at Christmas, and, every year, they do all the grilling for our annual volunteers' barbecue! The photo shows Ed (far right) and other Knights of Columbus members in action at this year's barbecue.
The church also maintains an ongoing collection of food for the FID Food Pantry, and organizations within the church teamed up during the pandemic to make sure that the supply of food to our pantry was not disrupted. Ed also organized a group of volunteers that volunteered in our Bad Weather Shelter for many years, helping set up the cots and providing a hot meal.
As you might have gathered, Ed feels that the faith component of what Friends In Deed does is very important. He has a strong sense of affinity with our "doing together what we cannot do alone" slogan, and what FID, working with the local faith community, has achieved through doing just that. He says "you can't look at what FID was, and what it is now, without feeling compelled to help."