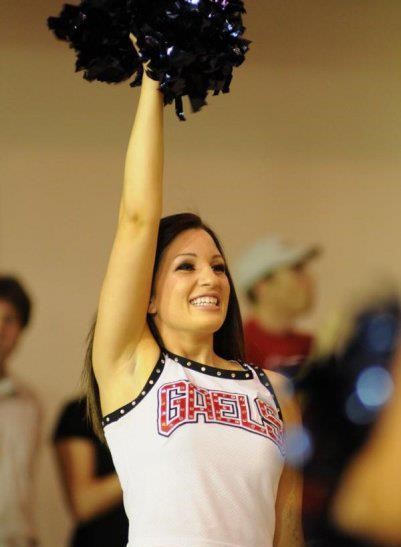 Merria is the youngest of seven children in an athletic family and much of her childhood was spent going from one sporting event to another, cheering on her older siblings. She decided she wanted a more official role – and Merria the cheerleader came into being!
The spirit of cheerleading has never left her. In her current position as Director of Development, Merria sees much of her role as being a cheerleader – in fact, being the biggest cheerleader, not only for FID as an organization, but also for all the members of the FID community. She brings to her work optimism, energy and an ability to think outside the box, and we value her for it!
It was the community aspect of Friends In Deed that first drew Merria to us. In her previous position she worked for an arts organization in a small mountain town where the focus of the community was very much on the arts. She knew that this sense of being an integral part of the local community was something she wanted in any organization she worked for in the future.
It's not surprising then, that for Merria the most significant event of her time at Friends In Deed was the giving day we held in March of this year. In a very short space of time we raised over $90,000, which shows the power of a community in action. Sometimes a personal donation of, say, $20 can feel very little, but when that $20 is part of a collective effort which achieves great things, that, says Merria, is the "golden nugget"!
Merria has lots of ideas for the future as well. In her former position, planned giving – bequests, Charitable Gift Annuities, and other ways of showing long-term support – allowed the organization to fund program enhancements that weren't possible within the regular operating budget. We look forward to seeing how this and other ideas work out within the Friends In Deed community!