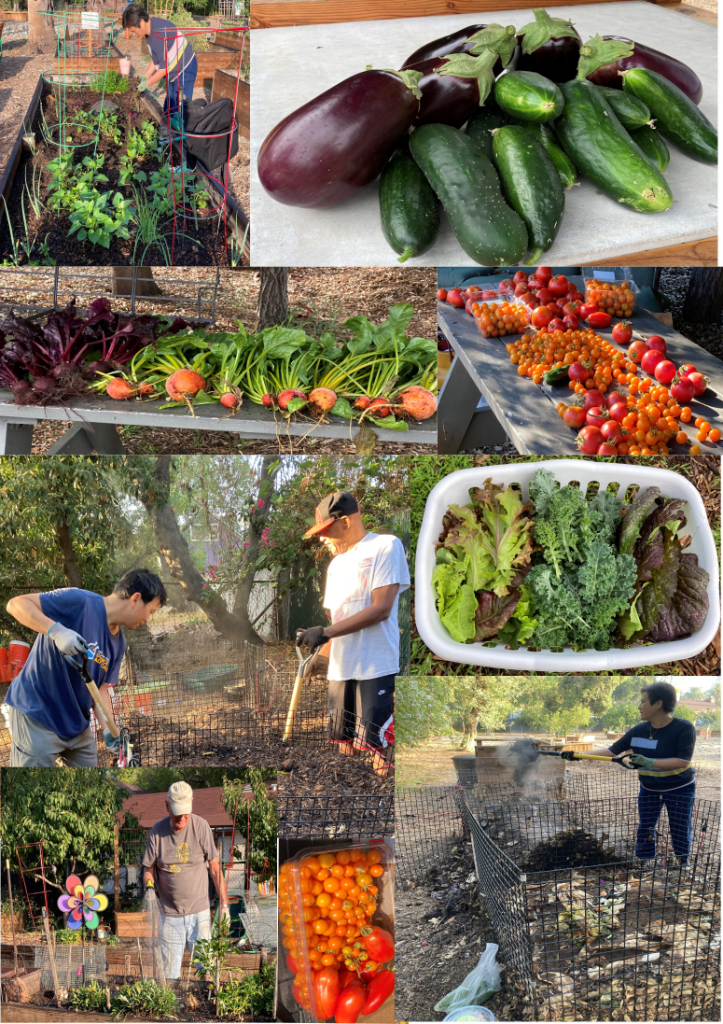 Pasadena Community Gardens originated as one person's dream. She had moved into a condo but desperately missed her garden. Her husband refused to consider moving again, so she had to think creatively – and a community garden was the result! The community shares knowledge, helps each other, and experimentally grows produce you'd never find in a grocery store. Have a look at this YouTube video to find out more. 
But the Pasadena Community Gardens doesn't just look inwards towards its own community, it also looks outwards towards the wider community. Two of the raised beds form the "Abundance Plot," which is dedicated to Friends In Deed, and all the produce from those beds goes to the Food Pantry. Gardeners are also encouraged to donate produce if they grow more than they can use. In season, Friends In Deed receives weekly fresh donations of produce like lettuce, beets, carrots, arugula, chard, tomatoes and eggplants – all greatly appreciated by our pantry community!
The gardens have now been running for nearly a decade and the ¾-acre site looks very different to how it looked in the beginning, when it had been vacant for 40 years! There are 54 raised plots (gardened by families, couples, and individuals), a composting program, stone fruit trees, a labyrinth, and even a citrus grove.