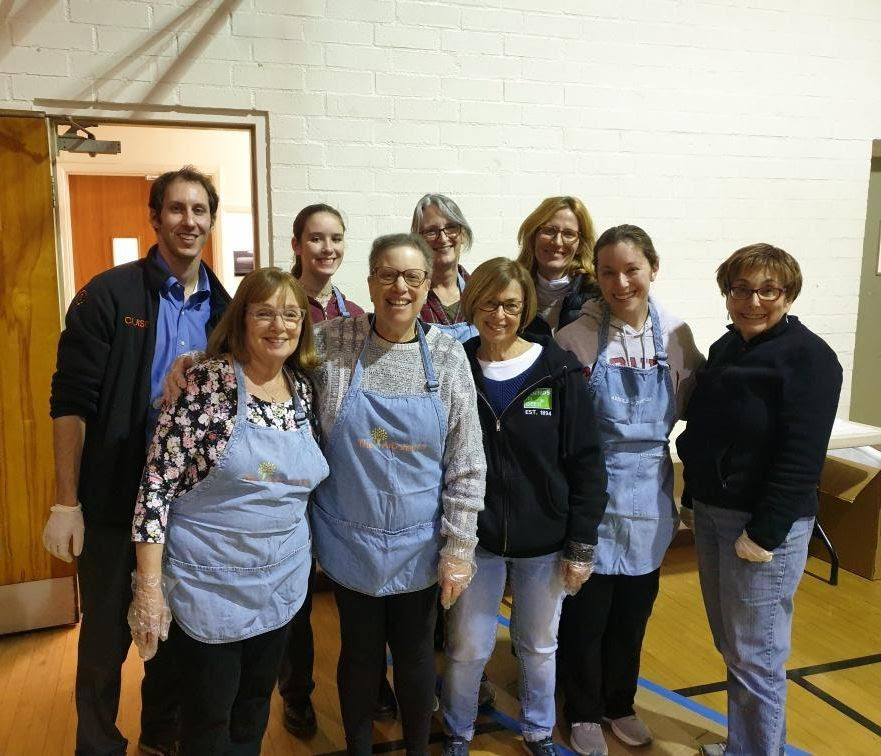 The Pasadena Jewish Temple and Center Sisterhood exists to support not only the synagogue and the local Jewish Community but also the wider community. At Friends In Deed we have been privileged to have a partnership with the Sisterhood for several years now, through which they express that care and support for the Pasadena community as a whole.
Nancy Carlton, the PJTC Sisterhood President, speaks about the concepts of tikkun olam (repair the world) and tzedakah (charity), which inform their actions. The PJTC Sisterhood has an especially strong relationship with The Women's Room – they provide lunch for TWR once a month, they bought them a fridge, and they have done toiletry collections. However, they have also collected items for the pantry and have provided meals for the Bad Weather Shelter – usually from a local restaurant, because the PJTC Sisterhood feels it is a privilege to gift restaurant quality meals to people who may not often get the chance to eat that kind of food.
In a world where people don't always remember to say thank you, Nancy says it is a great joy to see how appreciative Friends In Deed clients are of the meals they provide. It's also obviously something the members of the PJTC Sisterhood value – when they put out a call for volunteers they always get more people volunteering than they actually need! Here at Friends In Deed we sincerely hope that our partnership with the PJTC Sisterhood will continue for many years to come!