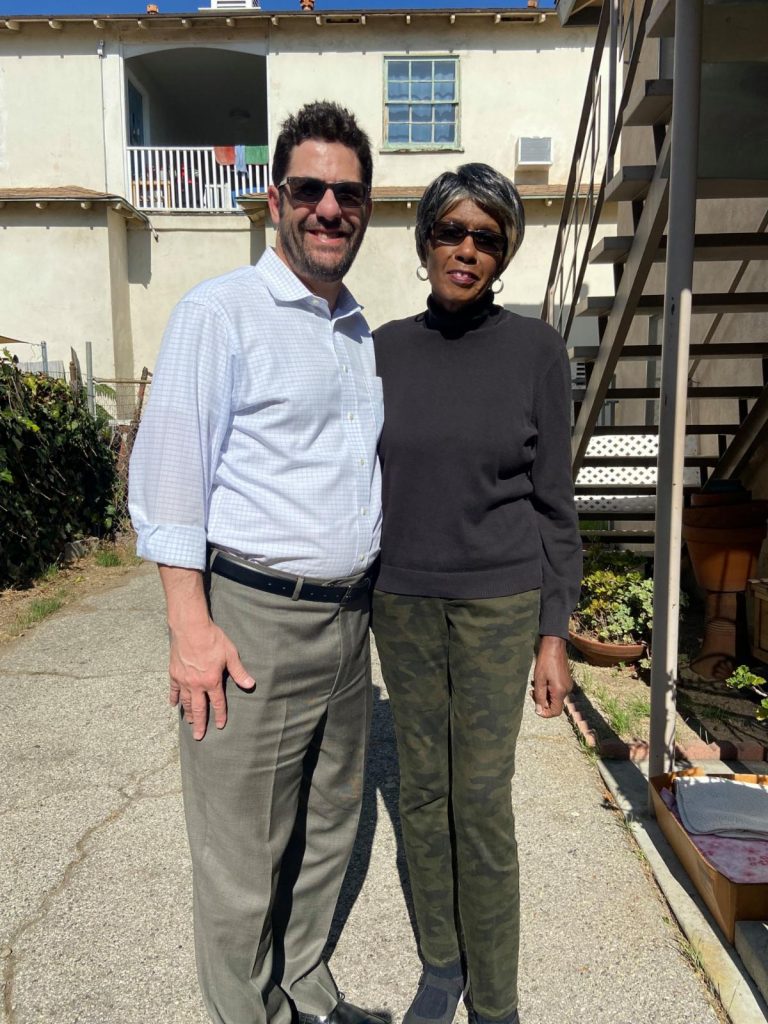 Barbara was living in a homeless shelter in 2007 when she first saw a flyer for The Women's Room. She says the encouragement, acceptance, and understanding that she found there were things she really needed at the time.
It was through the help of the shelter she was living in that Barbara managed to get a Section 8 voucher, but it was through the tireless advocacy of Friends In Deed that she actually found a place to live. Jackie Knowles, a former board member of FID, simply would not take no for an answer – she made phone calls, faxed photos of Barbara, and eventually took her along to meet the property owner, who bowed to the inevitable and accepted Barbara as a tenant. Barbara has now lived in the property for 13 years!
Despite being successfully housed, Barbara has never let her connection with Friends In Deed lapse. She continued to visit The Women's Room up until the beginning of the pandemic, and for the last four years she has served on the Friends In Deed board. Her presence there is a blessing – not only can she bring the perspective of a formerly unhoused person to the decision-making process, but having a formerly unhoused person on the board lends credibility to our organization when we apply for funding. We are very grateful for her service!