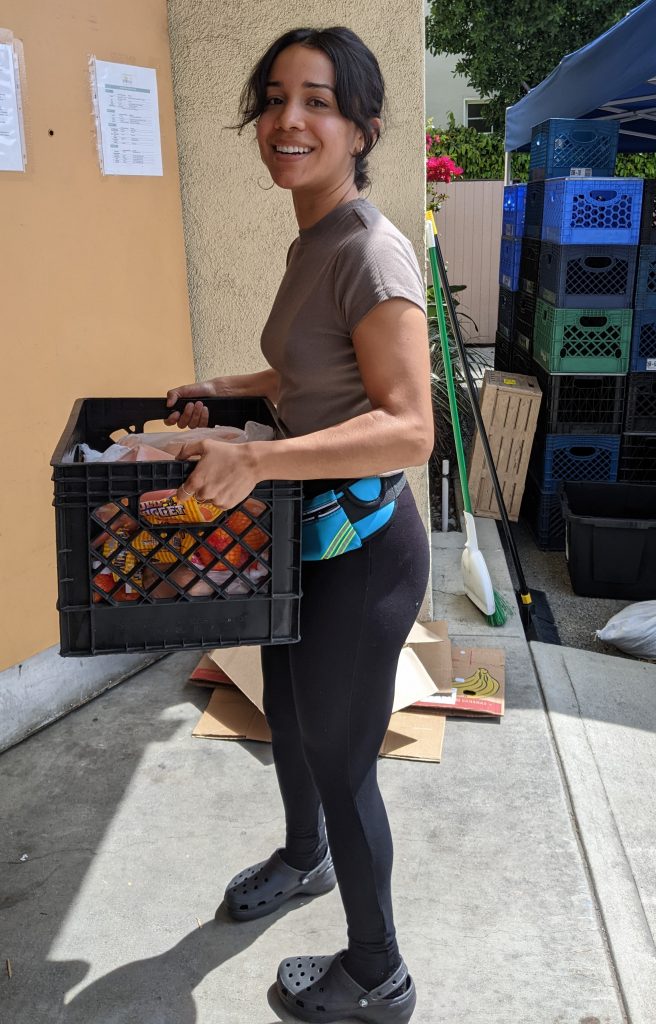 Claudia has been volunteering on and off at the Friends In Deed Food Pantry since 2015! She was living nearby and noticing the buzz of activity around our building, so she googled the address to find out what we do, and the rest is history. Even after moving away to Michigan for a year, she emailed Tim as soon as she returned to Pasadena to get her old shifts back.
When she is working her shifts, Claudia tries to connect with the pantry clients as much as possible. It helps that she is bilingual, so she often helps people to communicate their needs. She also pulls above her weight when there's heavy lifting to be done with unpacking and storing food deliveries.
The sense of community and family in our Food Pantry is extremely important to Claudia. She says it's great to feel like she's making a difference and making sure people get what they need, but what really speaks to her is the way in which the pantry doesn't turn its back on anyone – a principle she also tries to live up to in her personal life. In particular, she says that the pantry was a real symbol of hope during the pandemic as it continued to serve our community despite all the obstacles.
Claudia is passionate about the issue of food insecurity, and this is clear both in the work she does in the pantry and in her career as a plant biology researcher. We will be saying goodbye to her in the fall when she starts grad school at UC Riverside. It will be FID's loss, but the UC Riverside community's gain!