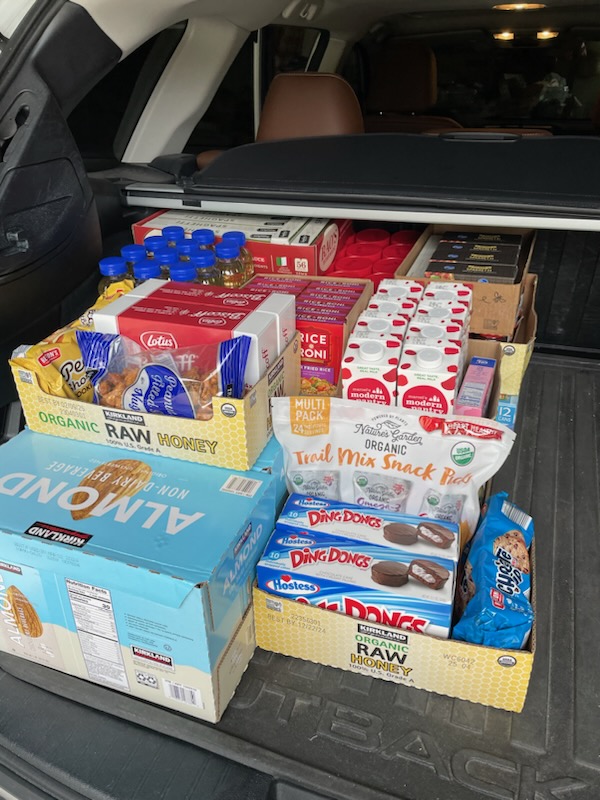 On September 11, 2001, in the early morning, Dr. Corine Yee was already up and ready for her day. She had the television on and the screen caught her eye in time to watch in horror as the second plane hit the Twin Towers. She went to church to pray, and emerged with the conviction that she had to do something to make the world a little less awful than it seemed at that moment.
Corine began by making care baggies of toiletries and socks for people experiencing homelessness, but then discovered a friend – a retired police officer – was making regular deliveries of food to local food pantries. Corine started adding extra canned food to her regular weekly Costco shopping trip and passing them on to her friend to take to the pantries.
The friend, sadly, passed away, but Corine took over. One time she delivered two cases of peanut butter and two cases of jelly, and the manager of the pantry she was bringing them to said "that will go in the first five minutes!" Corine seems to have taken that as a personal challenge, and now rarely arrives with anything less than four or five hundred pounds of food – as much as she can fit in her car.
She takes pains to buy items that our folks really need; one time she brought cooking oil and was stacking it on the shelves as the Food Pantry doors were opened and got – in her words – "mobbed" by people who needed it. She also always includes some foods that are suitable for folks experiencing homelessness, and, even at 75 years of age, almost never misses a week!
Of all the stories we have put together for our newsletter, Corine's was one of the hardest to get. It was hard to pin her down to talk and she wouldn't let us take a photo! She says her mother always told her to stay humble and give to people in need, and she says her mother was right.