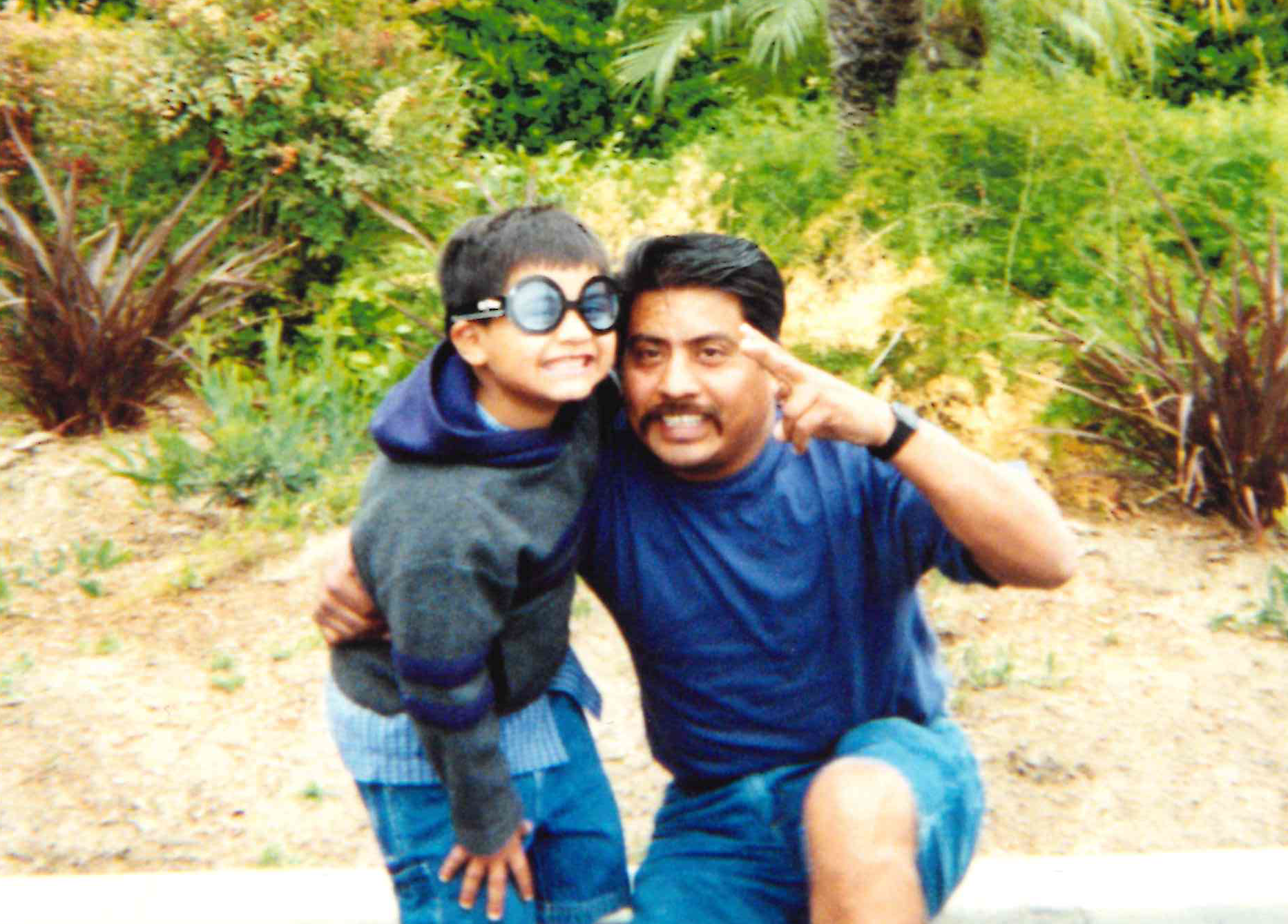 Our Street Outreach Team's Family Specialist, Michael Jaimes, has a strong reason to identify with some of the families he works with – one recent family in particular. The couple was originally from Colombia and had a baby on the way and no resources to fall back on. Michael was able to get them first into a motel, and then into transitional housing at Door of Hope. As someone whose parents had immigrated from Mexico, Michael felt a bond with the family – not only was his family once in a similar position, but the couple also told him they plan to name their baby Michael! We honor this bond with this lovely photo of Michael, with his father, when Michael was a small child himself.
Michael has now worked at Friends In Deed for nearly two years. Before coming to work with us he worked with formerly incarcerated men and at-risk youth – he says he prefers working with families over teenagers because they are so much more prepared to accept help! He brings patience (perhaps learned from his time working with teens!) and open-mindedness to his role. His growth in his profession is important to him, and Friends In Deed is glad to be able to support him in that.
When Michael is not at work he enjoys spending time with his family and with his girlfriend. He likes to go to the gym to relieve stress, or to go out dancing, and he is trying to improve his skills as a cook, learning to experiment with flavors.