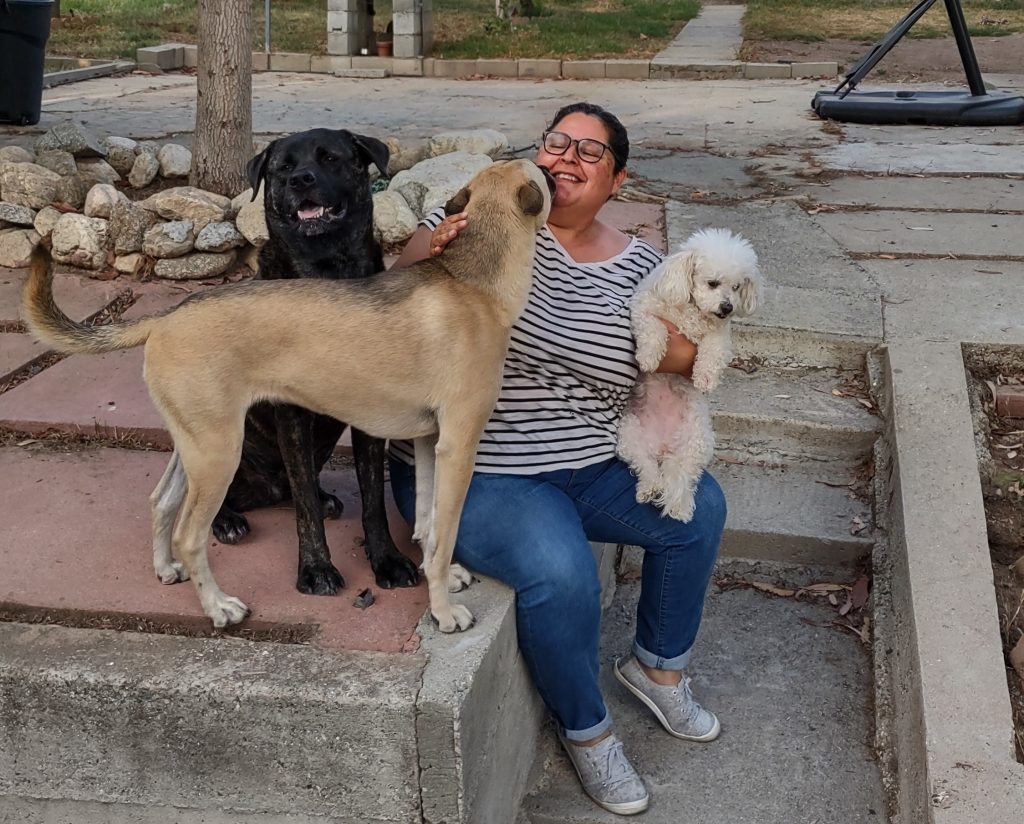 When she was a child, Eva's beloved dog would wait for her by the mailboxes at the end of her road and run to her when he saw her coming home from school. This began a lifelong love of dogs and a deep appreciation for their companionship and the joy they bring.
Before Eva was employed by Friends In Deed she was a long-time pantry volunteer, and she still occasionally finds the time to help out a little. Her bilingual skills are greatly valued both in the pantry and in the office!
In a small organization like Friends In Deed, there is no real way to completely separate administration from our programs. Eva works mostly in front of a computer, helping us manage donations and keeping our files in perfect order, but nevertheless she continually interacts with clients on the phone, or when they come into the office. Her background in social services is a great asset here, but we think that the empathy and compassion she has learned from her canine companions also plays a role.
One of Eva's most difficult memories of her time as a volunteer is the occasion when a gentleman came to the Pantry desperately wanting a shower. We only have shower facilities for women, and we had to turn him away. Eva says if this happened now, she would have other resources to which she could direct the gentleman, and she is grateful that her deepening relationship with Friends In Deed is giving her more tools she can bring to the benefit of our community.
These days Eva's family consists of her husband, Melvin; two sons, Diego and Jaden; and three dogs – River, a poodle mix, and Mamba and Maila, who are both German shepherd and akita mixes.