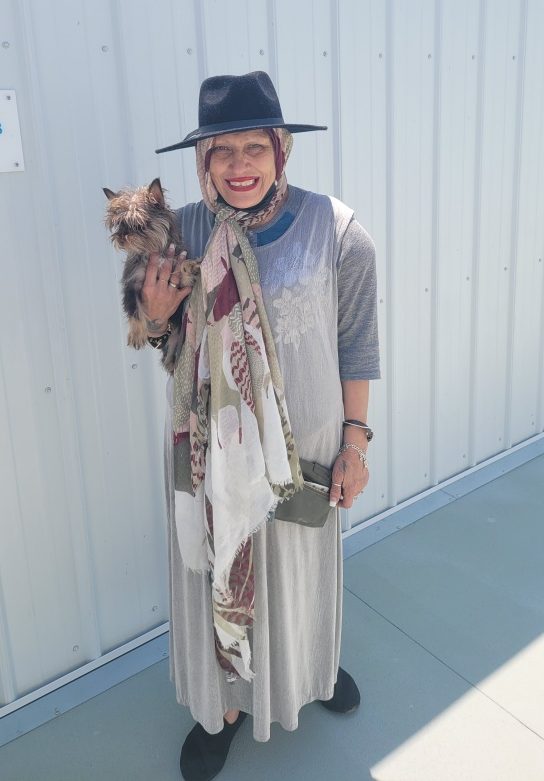 Gloria, a senior, was illegally evicted from her apartment. With no other resources to fall back on – other members of her family are also unhoused or not in a position to offer help – she ended up on the streets of Downtown LA. Not surprisingly, this terrified her. She came to Pasadena and established herself in Pasadena's Central Park.
Even other unhoused folks were horrified to see a 71-year-old woman sleeping in the park. They started to help her get connected with resources, telling her about The Women's Room, where she was able to get showers and laundry, and about the Salvation Army Emergency Assistance Program. It was there that Gloria connected with Angel from Friends In Deed's outreach team, and Angel was able to get Gloria and her beloved puppy, Mammas, into a motel room.
Najwa then began working with Gloria to find her a place in bridge housing. We are delighted to be able to say that Gloria and Mammas were soon moved into their own apartment! It's a lovely facility, with its own dog park. Gloria says she's in heaven, and we're sure Mammas is too! Gloria told us that no longer feeling scared to death every night is a huge relief. We now hope to work with Gloria's son to see if we can get housing for him as well.