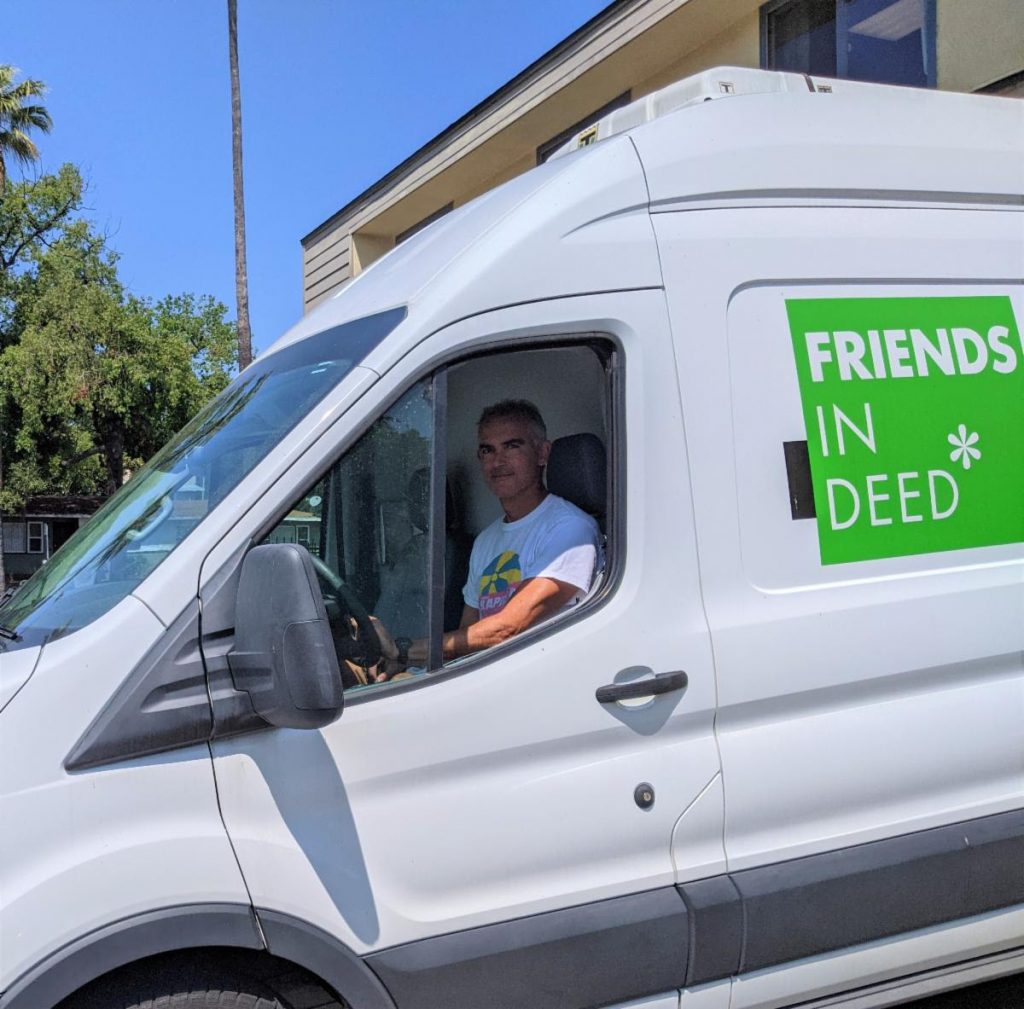 Matt is a swim instructor and, when his job was put on hold due to the pandemic, he needed something to put his time and energy into. He was seeing people volunteering on TV and knew he wanted to make his own contribution.
Having often driven past Friends In Deed House, Matt contacted us and asked if we could use him – and his help has been truly invaluable. He has taken on the food pickups from Los Angeles Food Bank on Fridays, freeing up Tim's time to do other things. He is known for his dependability and his calm under pressure – things can get hectic fast in the Food Pantry when there's a delivery to unload!
While Matt has mostly been involved in driving the van, he says that the most memorable aspect of his work at Friends In Deed is seeing the actual distribution of the food. It's one thing to have 2000lbs of food in the truck and to know that it's going to go "somewhere," but it's quite another, Matt says, to see the whole operation. It "makes it real." He says he's really glad he decided to become part of the Friends In Deed community.