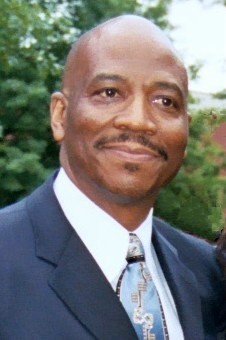 Rev. Amadi's journey at Friends In Deed began when he met Rev. Donna Byrns (at that time our executive director) and they spoke about his vision for the role of spiritual communities in our changing society. Based on that vision, Rev. Donna felt that Rev. Amadi was a natural fit for Friends In Deed, and introduced him to our then board chair, Dr. Richard Cheung. Richard wasted no time in co-opting Rev. Amadi onto our board!
This was eight years ago, and since then Rev. Amadi has been working to mobilize congregations and create and maintain networks of cooperation. He believes that politicians alone cannot solve the issues we face as a society and that the spiritual perspective is of vital importance. Within Friends In Deed itself, while Rev. Amadi has volunteered both with the Food Pantry and the Bad Weather Shelter, he says it is our Eviction Prevention and Rental Assistance program that resonates the most with him. He is drawn to the visionary approach that looks to prevent homelessness at the outset rather than reacting to it after the fact.
Rev. Amadi was on the FID Board for the duration of the COVID-19 pandemic, and this was one of the times he feels spiritual input was important – as the board tried to find creative ways of navigating the crisis while still enabling the organization to function as fully as possible. He feels the board "did the right things for the right reasons" and in consequence was blessed as the organization emerged from the pandemic even stronger than before.
Outside of Friends In Deed, Rev. Amadi is involved in ministry with the Ahiah Center for Spiritual Living, and Ubuntu Healing Circles (spaces for Black bodies, minds, and spirits to experience safety, love, and healing). We greatly value everything that Rev. Amadi brings to Friends In Deed and appreciate his many years of service!