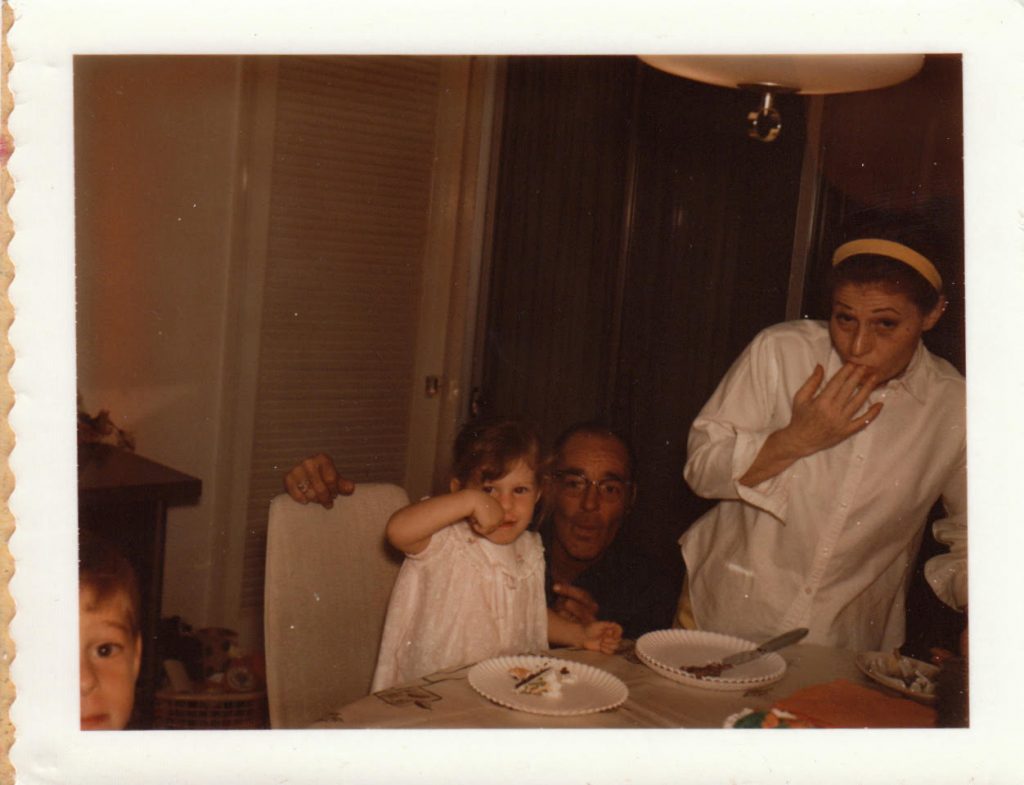 One of the wonderful things about Friends In Deed is the varied paths that members of our staff have followed before becoming part of the FID community. Stacey McCarroll Cutshaw, Director of Eviction Prevention and Rental Assistance, is no exception!
The photo shown here – with the classic Polaroid border of its time – shows one of Stacey's childhood birthdays. Stacey is the child in the middle, with her family around her. But no photograph is "just" a photograph, and Stacey, who has a PhD in art history with a speciality in the history of photography, and (before FID) had a career as a curator and art gallery director, will be happy to explain why not.
Among her other achievements, she once curated a major exhibition of vernacular photography – photos of everyday life. She is fascinated by the way in which we use photographs to construct our family stories and share our lives, and by questions like: Who took the photo? Who is included? Who is excluded? Which ones make it into the family album and which do not?
This photo is special to Stacey because it is one of the few she has of her with her father, who died only a couple of years later. It also has something to say about milestones – she calls this a "classic staging of the birthday cake" photo, showing the importance of both the birthday and the way in which it is celebrated with special food and with a particular community.
This way in which sharing food creates a sense of community is another idea that Stacey is intrigued by. This is one of the things that led her to the Friends In Deed Food Pantry. Stacey was navigating a career change and looking for a new direction, and this led her to volunteering at the Food Pantry – where we are all about sharing food and creating community! From there Stacey went on to become the Food Pantry Manager, and she is now Director of the Eviction Prevention and Rental Assistance Program.