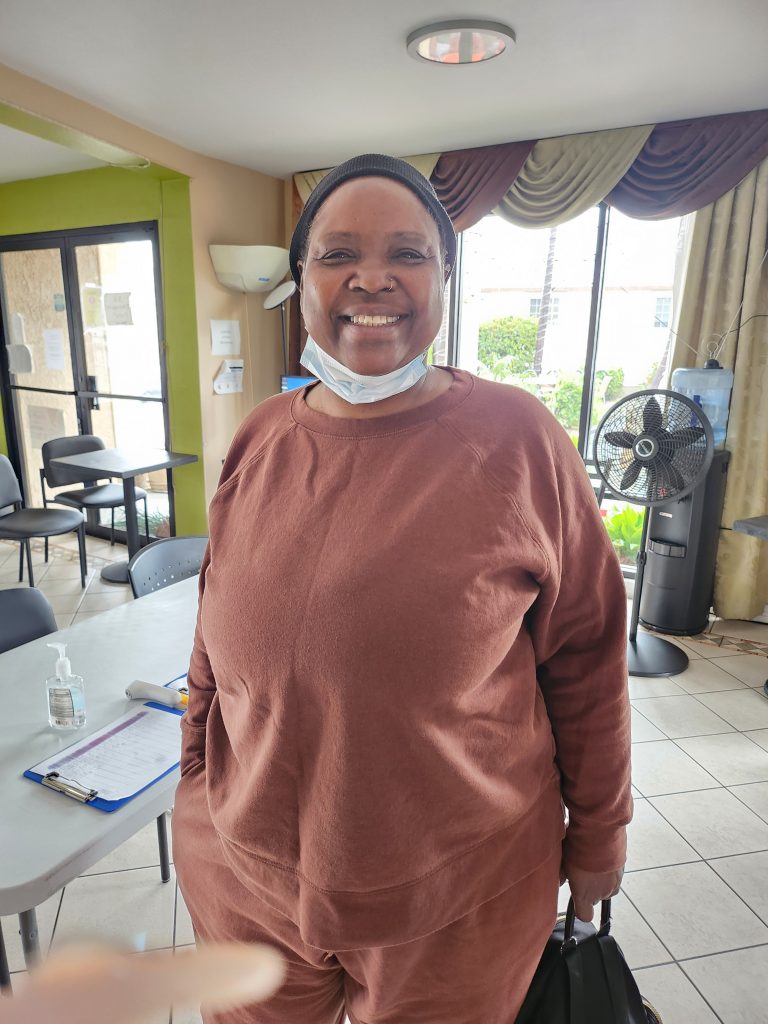 Tammy was living with her daughter until her daughter got a Section 8 voucher to help with housing costs, which meant that she could no longer have a sub-tenant. Tammy relies on her own earnings to make ends meet – she has been denied Social Security – and those earnings are not enough to pay for housing.
Fortunately Tammy does still have a job, and her son has been allowing her to sleep in his car while he was at work. One day she gave a friend a lift to The Women's Room – her first introduction to Friends In Deed. She thought it was wonderful – especially the opportunity to have a shower rather than waiting to take one at her place of work, which was embarrassing and didn't feel very professional.
TWR put Tammy in contact with Olivia from our Street Outreach team. Olivia was surprised to discover that Tammy already had almost all the documentation she needed to go forward with housing – usually getting the right documentation together is one of the biggest challenges we face. We put Tammy in a motel, and Najwa began working with her to get her a place to live. Once again, Tammy surprised us by being remarkably efficient in doing everything Najwa needed to make that process happen!
Najwa was able to get Tammy a coveted place in Project Homekey housing – a longer-term placement than we are often able to manage. Tammy says she's looking forward to comfort and peace – the reduction in stress, she says, will "add years to her life."